Download
.::Get Disguise free of cost::.
        Hardware Requirment:
            2+ GHz processor
            1+ GB of RAM
            Disk Space: ~4 GB
        Framework Requirment:
            .NET Framework 4.5 or latest
        OS Requirments:
            Windows Vista SP2,
            Windows 7 SP1,
            Windows 8,
            Windows 8.1,
            Windows 10 or latest.
      
What is it?
Disguise is a steganography tool which lets you hide file of any type in an image file. Example: You can hide your secret .txt file in any image file*. The resultant file behaves and looks like a normal file.
*Currently supports .jpg, .jpeg, .bmp, .png
Okay bro, but what's Steganography?
Steganography is an art of "concealing messages or information within other data."
How does it work?
Well, you can do it in 2 easy steps:
Step 0
Select your image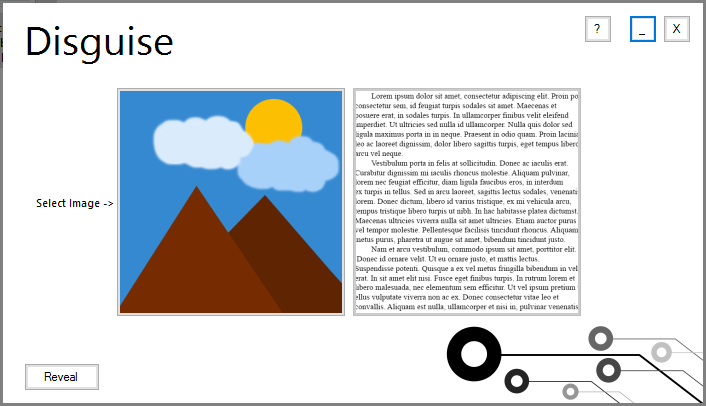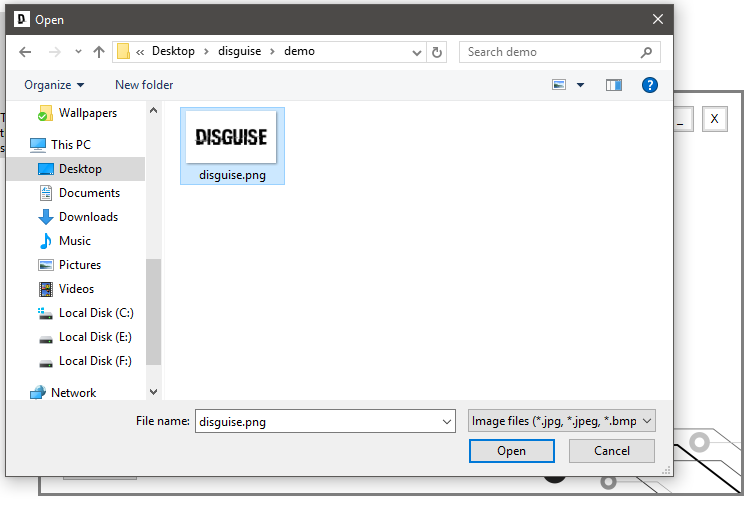 Step 1
Select your file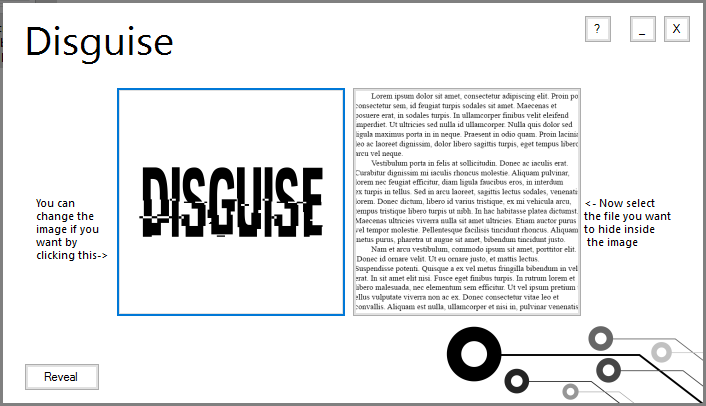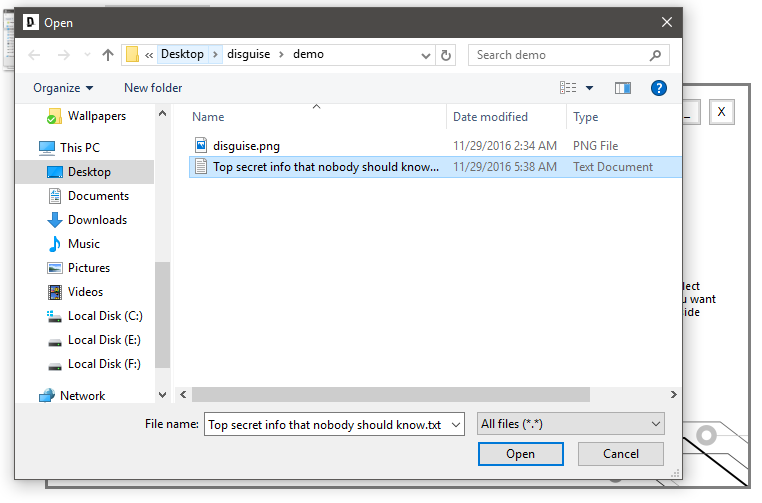 Step 2
Select your output path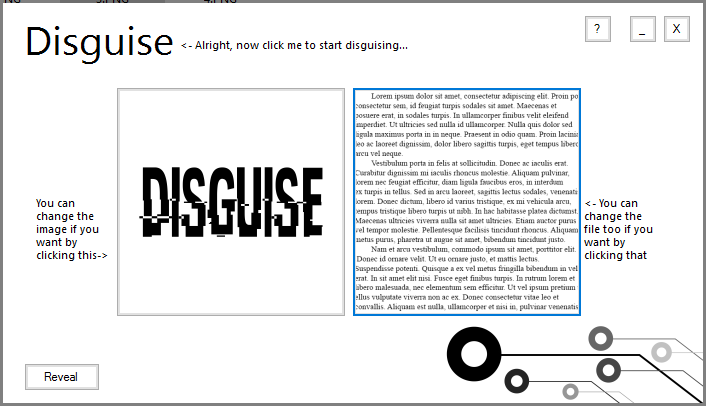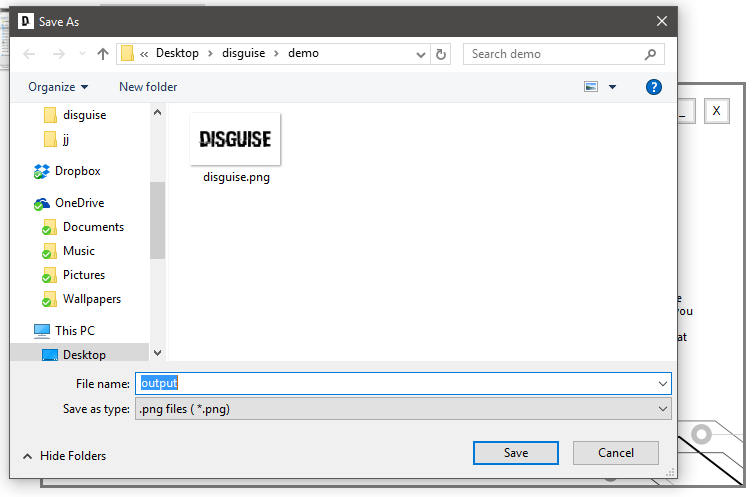 DONE!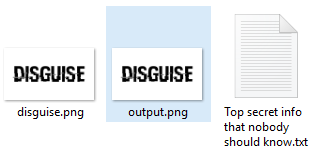 "There are 10 types of people in the world: those who understand binary, those who don't and those who didn't realize the joke was in base three."
So, how can I retrive data?
Click the "Reveal" button on bottom-left of the app and then select the folder where the file can be extracted...
Cool, how can I share this info with my friends?
Like our facebook page